Running is a good exercise, but if you are running after a considerable time gap or overdoing it, you could experience body pain and fatigue.
It is advisable to learn how to recover from running injuries rather than stop running or ignore them until they develop into chronic ones. Treating and managing running injuries the right way ensures better healing for the runners. In this blog, Dr. Rajesh Thunnuguntla, the best Arthroscopic Surgeon in Hyderabad speaks on injuries experienced by a runner.
Let us begin with treating running injuries at the acute stage.
Acute injuries include sprain, lacerations, and broken bones. They occur suddenly and violently too. Initial treatment of acute injuries includes arresting the bleeding, icing, and immobilizing the injured area. However, if the injured area swells up or has persistent pain, visiting the doctor is advisable.
Now, we move on to treating injuries at the chronic stage, which are have developed over time. But, again, they are caused due to repeated application to the area and low grade in nature. A runner with chronic injuries will run without pain on an off basis. However, there will be no pain or bearable pain that progresses into extreme pain, and finally, stop the running activity until the total recovery happens.
Treating chronic running injuries involves icing the injured areas for 15 to 20 minutes, thrice or four times daily, compression to reduce swelling, the elevation of the injured area, and consuming painkillers to lessen the pain and inflammation.
Also, try to analyze the reason for injury while opting for physical therapy to prevent running injuries in the future.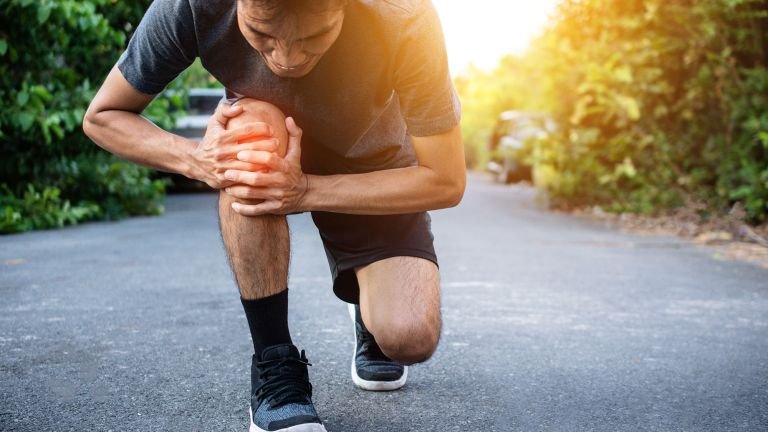 Regular runners are likely to experience any of these common injuries associated with running -
Runner's Knee
Symptoms - Pain is experienced around and beneath the kneecap. The pain increases gradually and is more intense when going up and down the stairs and when squatting, stiffness in the knee.
Treatment - Icing, painkillers, physical therapy, replacing shoes every 500 miles, strengthening and stretching exercises.
Dr. Rajesh Thunnuguntla is Knee Treatment Specialist in Hyderabad offers to treat runner's knees faced by runners and sportspeople.
Plantar Fasciitis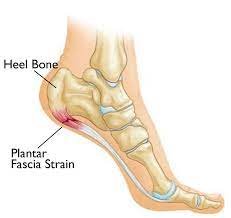 Symptoms - Pain in heels to the foot's arch, especially when waking up in the morning or sitting for long hours, beginning of the run, and at the end of the run.
Treatment - Icing, stretching of calf muscles, massage, customized shoes, use of orthotics, gait analysis, replacing shoes after more than 500 miles as per the doctor or physical therapist's recommendations
Achilles tendonitis
Symptoms - Pain with a heel strike, pain running upstairs, change in the direction of running, foot landing on the curb while pain is experienced in the morning, and the initial steps taken on waking up.
Treatment - Icing, stretching of calf muscles, painkillers, orthotics, massage, avoiding running uphill, physical therapy, wearing suitable shoes
Iliotibial band (ITB) syndrome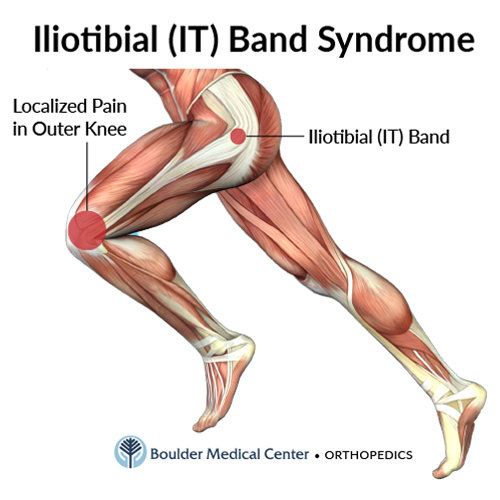 Symptom - Pain on the outside of the knee, or the hip or the leg while running, the pain increases on slower runs, or running upwards or downwards
Treatment - Icing, massaging the outside area of the knee, strengthening hip abductors, hip muscles, replacing shoes every 500 miles, and wearing customized shoes
Shin splints
Symptoms - Pain in the shin while running, initially the pain is experienced after running, and slowly it progresses to persist.
Treatment - Medical consultation, rest, icing, painkillers, customized shoes, stretching, strengthening hip extensors and abductors, avoiding running on the hills, painkillers
Stress fractures
Symptoms - persistent pain in the shin accompanied by pain in the pelvis, thigh, hip, and foot.
Treatment - Immobilization or use of crutches, surgery, cardiovascular training, swimming, and other non-weight bearing activities, avoid running on very hard surfaces, re-evaluate training for preventing stress fractures in the future.
If these conditions persist for more than two weeks, getting a thorough evaluation and accurate diagnosis is advisable.
Running in an exercise form can lead to overuse injuries on account of several factors -
Running form
Extent of training
Less strength and flexibility
Foot anatomy - Flat foot conditions
The transition from indoor to outdoor landscape for running
Overtraining
Increasing the mileage score too fast
As one of the Best Orthopedic in India, Dr. Rajesh Thunnuguntla suggests runners can avoid the above-mentioned issues if they pay adequate attention to their running shoes which offer the best possible protection against injury. A well-worn pair of running shoes can cause considerable damage to the feet and hamper the entire running initiative. Also, the other factors responsible include training protocol, its flexibility, volume, recovery, strength, rest, and so on.